By
matthewsstructural18
on October 18th, 2017
Tags:
Commercial Blog
,
commercial underpinning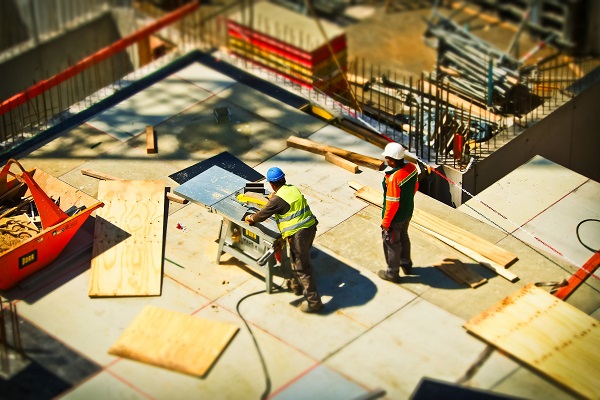 It is vital that your commercial structure is stable and safe. You have to protect your employees, clients, and the general public from the dangers of foundation failure. Underpinning commercial structures takes a special kind of company to make sure your building is secure.
There are many reasons that you may need underpinning at your commercial location. If the building is new construction, the soil may be weak underneath the structure. Expansive soil and sinkholes can cause many problems. You may have to go deeper into the soil than normal to reach the stable ground. If the structure is older, the foundation may settle unevenly over time, or nearby excavation can weaken the soil underneath the building.
Other reasons that you may need underpinning include instances where the usage of the building has changed, weather or other natural occurrences have changed the nature of the supporting soil, or underpinning is more cost-effective than building a new structure.
Matthews Structural Solutions uses civil and structural engineers to make sure that your building is solid and secure. They'll inspect the building and the surrounding area and determine the best method of underpinning to keep your structure stable.
Signs of Foundation Damage Underpinning Can Repair
There are some obvious signs of foundation problems, such as cracked walls or slabs, sunken foundation, and bowing or leaning walls. Other signs include such things as ceiling cracks, sticking doors or windows, and sloping floors. If you notice any of these problems, you should contact a commercial foundation repair company like Matthews Structural Solutions as soon as possible.
Underpinning Options
By utilizing an underpinning method, we can bypass the areas in the soil that are weak or unstable. The supports will be embedded in strong and stable soil, providing a secure foundation for your building. The underpinning is done beneath the building, so there is no change to the look of your business.
Steel push piers are the most common method of commercial underpinning. They have a proven track record of providing stability and reliability. The piers are driven into the ground, past the weak soil, until solid, stable soil is found. Once this occurs, our installers will load test each pier, ensuring that the building will be secure on the new underpinning. After the piers have passed their test, the building is lifted onto the piers using hydraulic jacks and the structure will be secure and stable for many years.
Benefits of Commercial Underpinning
The piers that Matthews Structural Solutions uses come from Earth Contact Products, the leader in the industry. The piers can be installed inside or outside of the building and in areas with limited access. Little soil is removed and the piers are installed with portable hydraulic equipment, minimizing the disruption to your location.
If you have any questions about your commercial structure's foundation or how underpinning can help restore your building's stability, call a trusted and respected company like Matthews Structural Solutions today.