By
matthewsstructural18
on May 31st, 2018
Tags:
Commercial Blog
,
road repair
,
traffic control
Now that the weather is warming up, it's time for that fifth season in Pennsylvania: Road Repair Time! The state has allocated $8 billion for the transportation budget. In just one district, PennDOT has construction projects covering 547 miles of road and 154 bridge replacements. According to the PennDOT website, there are 1171 projects under construction and 455 more in the planning stages.
Matthews Wall Anchor & Waterproofing Road Prepping and Repair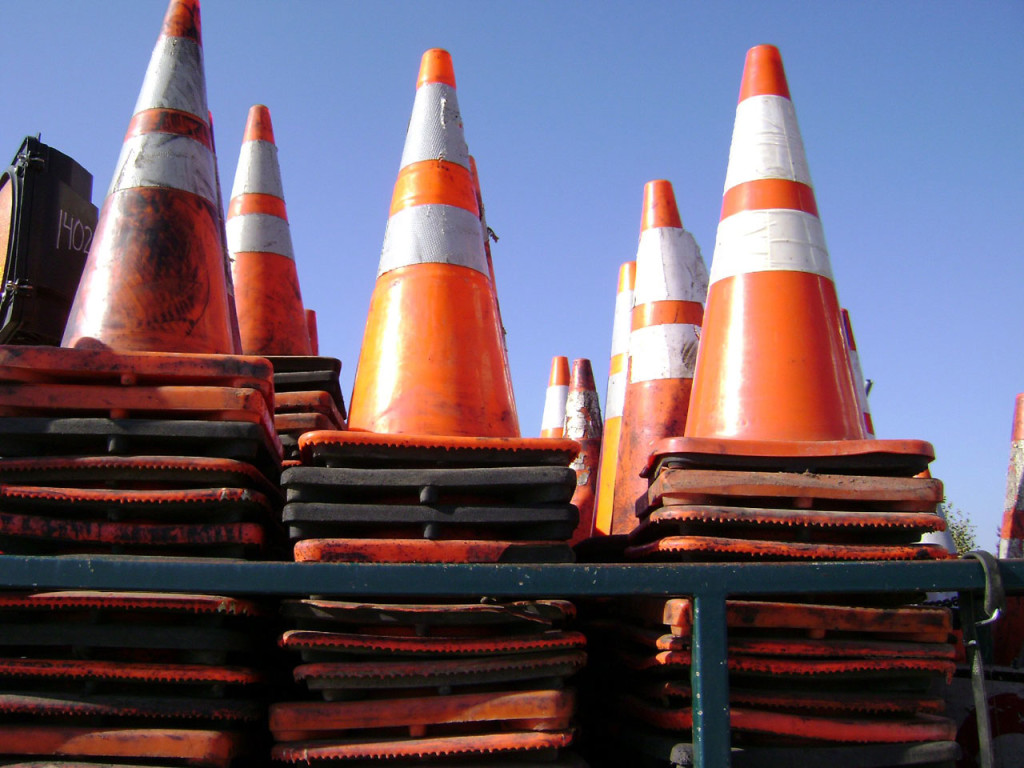 The experts at Matthews Wall Anchor & Waterproofing offer road prepping solutions to structurally repair or remove existing roads. We will preserve the structural integrity of the road through the implementation of proper road maintenance methods. We offer safe, efficient, and quick road repairs or replacement for Pennsylvania. Our method begins by mapping the area where the road repair or replacement will occur. Once the location is pinpointed, surveys and assessments are begun to make sure that the ground is suitable for the required road usage.
Once the surveys are completed the groundwork begins. Survey posts are set and any trees and other obstacles are removed. Once the final measurements are made, the road is repaired or replaced and the finishing touches are done. Matthews Wall Anchor & Waterproofing doesn't just leave you hanging after the road construction is finished. We offer routine maintenance such as repainting and repaving, as it is needed.
Matthews Wall Anchor & Waterproofing has experience ranging from driveways to miles of road in the middle of town or out in the countryside. We provide new asphalt paving and asphalt overlays, along with existing pavement repair. Our team has the tools and experience to take on commercial driveways and parking lots, along with any size of roadway. We will keep your traffic moving on safe and stable surfaces.
Matthews Wall Anchor & Waterproofing Traffic Assistance
In addition to building or repairing your driveway or road surface, Matthews Wall Anchor & Waterproofing is here to make sure the traffic flows safely and efficiently. We provide trained and certified traffic assistance personnel. We offer:
Flaggers
Pavement Technicians
Traffic Control Technicians
Supervisors
All of the people involved with traffic assistance are trained to perform at the highest level. We are experienced with special events, detours, road replacement and repair, road and lane closures, traffic shifts, and new road construction. It doesn't matter what the size of the project is, we have the staff and equipment to make sure that everything flows smoothly and safely.
We comply with all state and local guidelines and regulations, so you won't have to worry about making sure all the rules are being followed. Our crews are available 24 hours a day, 7 days a week and the equipment can be used on a daily basis or used for long-term projects. We will take care of work zone maintenance, set-up, and clean-up.
You can stay focused on your project, knowing that everyone is safe and that traffic is flowing efficiently.
Contact the friendly and knowledgeable staff at Matthews Wall Anchor & Waterproofing for all of your road and traffic needs this summer.