By
matthewsstructural18
on September 21st, 2017
Tags:
Commercial Blog
,
commercial drilling
,
traffic control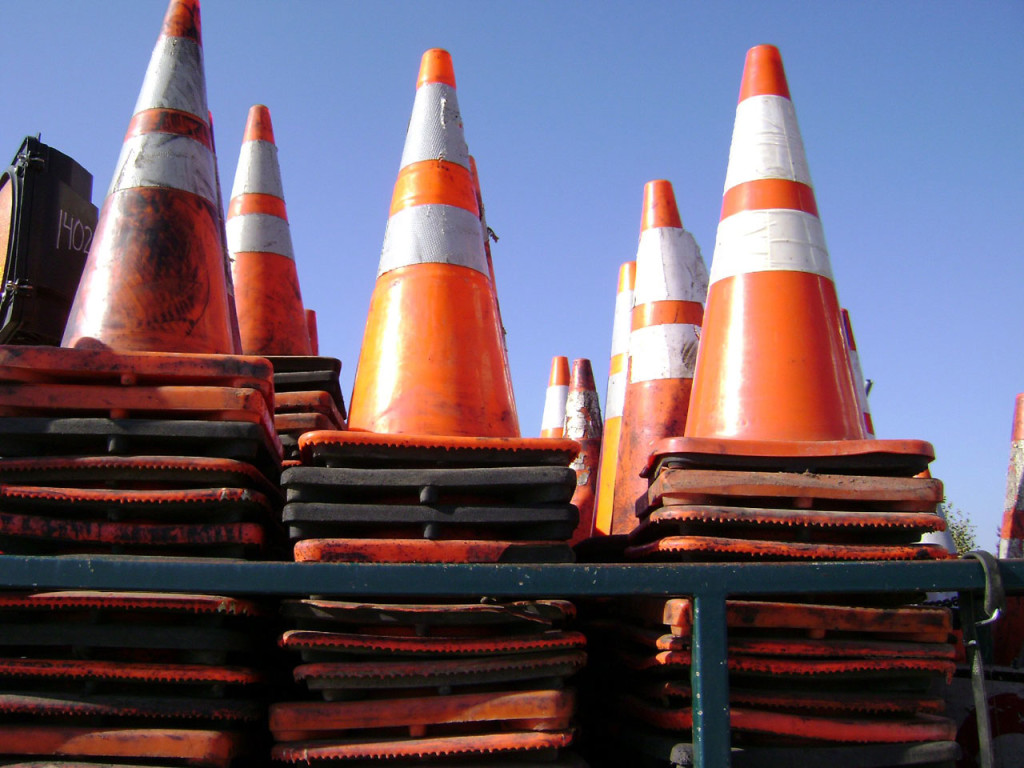 The safety of employees and the public is important to everyone. When working on a gas well project, there is a need to give your employees a safe area to work. At the same time, motorists need to be able to get to their destinations safely. Traffic control services from Matthews Wall Anchor & Waterproofing will provide a safe environment while allowing the traffic flow to move with little interruption.
Mixing Big Rigs and the Public
In addition to your employees working in the area, gas well projects usually involve tractor-trailers, rigging, and fracking equipment. The vehicles and equipment need to be able to get to the work area quickly and safely. Even a small fender-bender can cause problems throughout the project; accidents involving construction equipment or semis rarely ends up being a "small" accident.
Our traffic control, flaggers, cones, and detours will help keep everyone safe and keep traffic flowing efficiently. We have crews and equipment at the ready, with short or long-term availability seven days a week. Our staff is professional, courteous, and knowledgeable, providing you with the best service possible. Our traffic flaggers and supervisors are certified and will provide you with the level of service you expect from Matthews Wall Anchor & Waterproofing.
We have been providing traffic control and traffic management services to the Pittsburgh area for almost 40 years. We know what we're doing and will make sure your employees and the public remain safe. We can handle everything from simple lane closures to complex work zones. We will help you get the job done safely and efficiently.
Pennsylvania is a Hot Bed for Gas Drilling
According to a report by Fox News, Pennsylvania will continue to be a popular place for natural gas production, specifically the Marcellus Shale region. Oil and gas analyst Fadel Gheit of Oppenheimer & Co. expects Pennsylvania to be at the top of the gas production list for at least the next few years, if not longer.
Over the last four years, thousands of wells have been put in production, but approximately 2000 more have been drilled, but have not put into operation yet. Because these holes are started, it is cheaper for companies to start production at those sites than to start new wells in states like New York or West Virginia. According to a report from Bentek Energy, it is estimated that, even if there isn't a single new well drilled in the next year and a half, production could grow by 31% just by hooking up the partially-drilled wells.
Because prices are so low, drillers are looking for oil deposits or "wet gas". Wet gas has more raw energy than "dry" natural gas and can be used at petrochemical plants. Shell Oil Co. is building a large petrochemical plant in western Pennsylvania, just because the wet gas is in abundance there. The gas can be used to make plastics and other consumer and industrial products. Western Pennsylvania, West Virginia, and Ohio seem to have the most areas containing the wet gas.
Business is Booming, Make Sure You're Covered
The demand for traffic control is only going to increase, so you need to make sure that you have the best people lined up to handle your gas well traffic. Fly-by-night businesses are going to pop up (and already are), capitalizing on the demand for gas well-related services. Don't let your gas drilling projects get slowed down or stopped due to the sloppy services of a shady company. Matthews Wall Anchor & Waterproofing has been in the business since 1980. We know gas drilling, traffic control, and any other service you may need. Contact us today to learn more.